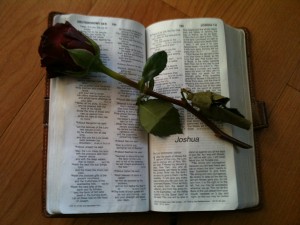 When I first gave my life to Christ back in 2000, I was by myself all the way in Sydney, Australia. I came back home and wasn't quite sure what to do next. I think that's a big reason why I have a heart for those of you just starting your walk with the Lord.
Over the years of talking to and praying with new believers, I've noticed many people have similar questions and concerns. Below is some information that I hope will help you along your journey:
How do I Know if I'm Saved?
Friend, that is probably the most important question you could ever ask! One way to find out is to ask you this question: If you were to die today do you think you'd make it to heaven? If so, why? There are entire sites dedicated to helping you learn more about eternal salvation such as: http://peacewithgod.jesus.net/ which I strongly encourage you visit.  There is much I could say, but to get straight to it here I'll simply share these two Bible verses:
"That if you confess with your mouth, 'Jesus is Lord,' and believe in your heart that God raised Him from the dead, you will be saved." (Romans 10:9)
"For God so loved the world that He gave His one and only Son,that whoever believes in Him shall not perish but have eternal life. (John 3:16)
How do I Start Reading the Bible?
There's no right or wrong way to start reading the Bible. I just suggest you pray beforehand so you'll be able to understand what you're reading. You might want to start with the Gospel of John so you can learn about Jesus' life, teachings, and miracles. The Psalms and Proverbs are also great places to start. If you are getting distracted by the words "thee" and "thou" in your Bible, I would suggest looking into another version like the New International Version (NIV) or the New King James version (NKJV). When you're reading, try not to speed through the chapters. Try to slow down and really soak in what you're reading.
What Should I Look for in a Church?
Make sure they teach straight from the Bible. Hopefully there are a variety of ages (and cultures) represented in the church. If you have kids, ask about their children's programs. Ask them if they have Bible study classes you can attend. A great class to start with is the Alpha course. If you have Christian friends or co-workers, ask them about their churches.
How do I Pray?
You don't have to use big, fancy words. Just speak to God from your heart! Sometimes the most effective prayer is simply, "Jesus, help!"  God already knows what you need, but as a loving Father He wants to spend time with you. Praying also includes being still and listening to what God would like to say to you. There is POWER in prayer!!! As Christians, we have access to God the Father through Jesus His Son and we pray through the Holy Spirit. Amazing!
There is so much more I could say about all of these topics, but this is just a quick intro for now.  I suggest you check out some churches in your area and ask to speak with an elder or Pastor.
Congratulations on starting your walk with the Lord! "I tell you that in the same way there will be more rejoicing in heaven over one sinner who repents than over ninety-nine righteous persons who do not need to repent." (Luke 15:7)