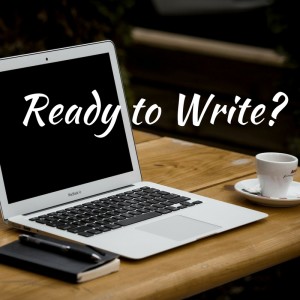 Do you have a book idea burning inside of you but you're not sure how to organize your thoughts and bring your manuscript to life?
Are you struggling to figure out where to start with your story and fighting writer's block every time you sit in front of your computer screen or try to put pen to paper?
Are you interested in learning more about the world of indie publishing?
If your answer is "YES" to any or all of these questions, I'd be delighted to be your Book Writing Coach! The beginning part of the writing journey can be overwhelming. It would be my joy to help you bring your book idea to life!
I've been writing since I was a child, and I have a master's degree in journalism from New York University. I have written for various publications including The New York Times and was an associate editor and writer at Latina magazine. My books Waiting on God Well: How to Prevent Breaking Down on Your Way to Your Breakthrough, Abounding Faith: 30 Bible Heroes Who Will Inspire You to Believe God for the Impossible, and Crossing Your Jordan River: How to Possess and Prosper in Your Promised Land are starting to be studied in small groups and are available on Amazon. I am working on my fourth book and continue to blog at www.MiraculousLovely.com.
I'm now feeling led to help raise up the next generation of Christian writers who have the gift of the pen and would like to bring glory to God through writing.
As your personal Book Writing Coach, I would serve as a safe and affirming sounding board for you as you develop your story idea. Together we would design a customized plan to get you from your rough book idea to a more refined manuscript draft including:
Narrowing down the main theme of your book.
Brainstorming your book title.
Outlining and structuring your chapters.
Providing tips to help you combat writer's block and overcome other obstacles that may be preventing you from moving forward with your book.
Answering your questions about indie/self-publishing.
I would hold you accountable to your writing goals and encourage and pray for you along the way.
Here's a snapshot of what it would be like to work with me:
We'd talk via FaceTime or Skype for 45 minutes for a total of 6 calls.
We'd work together for 10 weeks. We could talk about extending that time as needed.
I'd give you short writing-related assignments to work on in between our sessions and I'd be accessible via email in between our calls.
How does all this sound?
I can only work with a limited amount of writers at this time. I hope one of them is YOU!
The price of investing in 10 weeks of personalized coaching to help you begin to bring to life the book you've been dreaming of writing is $2,997. The payment would need to be sent in advance via PayPal.
**Please Note: This is the lowest price that these customized book writing coaching sessions will be offered, so you don't want to miss out on this deal.**
Don't let another year come and go with your book idea hiding in your thoughts or in your journals. If God is calling you to share your story with others and to bless them with the lessons you've learned and the encouragement and comfort you've received, I hope you will take this important next step in your writing journey!
Ready to get started? Fantastic! Please email me at info@aboundingfaith.com with your answers to the following questions to see if we're a good fit:
What is your book about and why do you want to write this particular book?
Where are you in your book writing journey?
What is holding you back from moving forward with writing your book?
What do you hope the outcome is of working with me?
If you have writing experience, please tell me more about it.
Here's a short video with more info:
Frequently Asked Questions
Do I need to be an experienced writer?
No, I'm open to working with aspiring authors as well as published writers who are serious about bringing their story to life and who feel called to bring glory to God through their writing.
What kind of genres do you work with?
My specialty is Christian nonfiction, but I'm open to working with you on your Christian devotional, memoir, or children's book ideas. Your ideas will be kept confidential.
What if I am looking to get traditionally published?
That's wonderful! My experience is in self-publishing, but I can work with you to outline and begin drafting your manuscript before you send it to an editor, agent, or publisher of your choosing.
Will you write or edit my manuscript?
No, but I will coach you through your writing process to make sure you are reaching your writing goals and making progress with your manuscript. I will support you as you develop your story idea and will offer plenty of feedback on your content, but I will not be writing or copyediting your work. I can offer guidance as you search for an editor that is right for you.
WRITER RESOURCES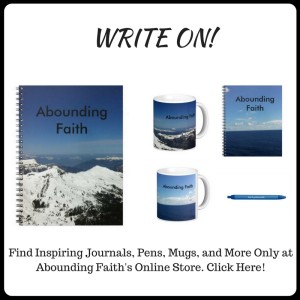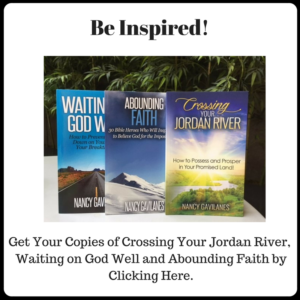 ________________________________________
Want to know what's happening at Abounding Faith? Sign up to get free updates emailed to you. For a limited time, you'll also receive a free short, encouraging message. Sign up today!