READY TO STEP INTO THE NEXT CHAPTER OF YOUR LIFE?
I would be honored to help you take the next steps toward the dreams that God has placed in your heart. I want to help you live a life full of passion and to live your life on purpose!
Can you relate to any of the following?
Are you struggling because your God-given dreams seem too daunting or too impossible to achieve?
Are you frustrated because you have an idea of what you'd like to be doing in your career or ministry life, but you don't know how to get there?
Are you tired of feeling stuck and desire to make positive changes in your life?
Are you ready to move forward and take the steps needed to enter into that next chapter of your life?
If so, we might be a great match to work together!
As your personal Christian Life Coach, I would help you:
Identify what living out your God-given dreams could actually look like.
Uncover roadblocks that may be stopping you from advancing.
Map out a plan designed to help you cross over into your Promised Land.
I would hold you accountable to your goals and encourage and pray for you along the way.
Ready to get started? Wonderful! I'm already looking forward to working with you!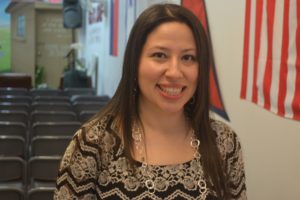 Just like you would hire a personal trainer to help guide you along in your workout routine, sometimes you need someone to help spur you on in a certain area of your life. That's where I come in! I'm a natural encourager and a counselor at heart.
I've gladly helped countless friends, loved ones, and strangers at critical times in their lives. Sometimes you're just stuck in a rut and you need someone to remind you that God is Good, He is in Control, and He has a Great Plan for your life!
Here's what folks are saying after speaking with me:
                                                                                                                                        "I won an introductory coaching session with Nancy. Even in our short conversation, I felt more focused and inspired to take steps towards my passion. She asked great questions and gave me a very simple and doable follow-up exercise. It is amazing how clarifying and encouraging it is to simply voice one's ideas, and then have accountability with a positive and insightful individual." – Ingrid

"Talking to Nancy about my dream and vision for my life gave me the opportunity to really look at my strengths and weaknesses. It gave me the chance to stop and question what is really hindering me from accomplishing that dream and vision. Is it fear or hitting dead ends?  Those are nothing but lies. With the Holy Spirit within me, nothing is impossible with God! (Luke 1:37) – Evelyn

"I found it very reflective getting to discuss with Nancy my inner thoughts about myself and my outlook on life." – Mikki

"I am a person who is in the habit of consistently reevaluating my life in the pursuit of becoming more self-aware. I was pleasantly surprised to find that I was able to learn even more about myself while speaking my thoughts out loud with Nancy." – Lauren
Here's a snapshot of what it would be like to work with me:
We'd talk twice a month via FaceTime or Skype for 45 minutes. We'd have 6 calls in total.
We'd work together for 3 months. We could talk about extending that time as needed.
I'd give you short assignments to work on in between our sessions and I'd be accessible via email in between our calls.
***The price of investing in personalized coaching to help you transition into the life you're longing for is $997 for 3 months, which would need to be paid in advance via PayPal.***
Don't spend more time frustrated and going around in circles. I hope you'll allow me to help bring some focus and clarity as you transition into this season in your life and to cheer you on as you step into your destiny and experience your breakthrough.
*Please note that coaching is for individuals who are emotionally and psychologically healthy and who want to make changes to move forward in their lives. Coaching is not advice, therapy or counseling.
Ready to take the next step? Fantastic! Please let me know that you're interested in working with me by emailing me at info@aboundingfaith.com and including your responses to the following:
Briefly describe the situation you are currently in.
What are your goals for these coaching sessions?
Blessings!
Nancy
Please note that I am not a licensed counselor or mental health professional. And I don't want to take the place of your local pastor. I'm simply a sister-in-Christ who has been through some valleys and dark nights of the soul and by God's Grace I have seen that God is Faithful! Over the years, I've served as a prayer counselor, volunteer chaplain, altar worker, and as a small group leader.
If you are battling depression/suicidal thoughts my heart goes out to you! Please see a licensed counselor in your area instead of me. I'm praying for you! Remember, God Loves YOU!
____________________________
Want to know what's happening at Abounding Faith? Sign up to get free updates e-mailed to you. For a limited time, you'll also receive a free short, encouraging message. Sign up today!