What's New at Abounding Faith? So glad you asked!
December 2017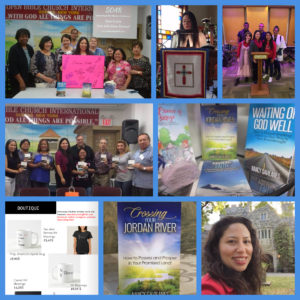 To read about some of the many highlights of 2017, my year to SOAR, click here.
October
What a privilege it was to speak to a lovely group of Christians who work at the United Nations! All Glory to God!
Learn more about my NEW Book Writing Coaching program by watching this video or clicking here.July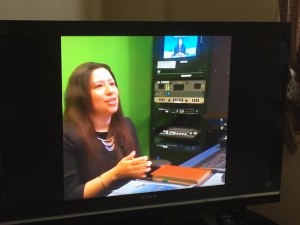 Had a blessed time with my friends at Queens NY AGLOW at their recent Prayer Breakfast with Pastor Gary Fishman.
June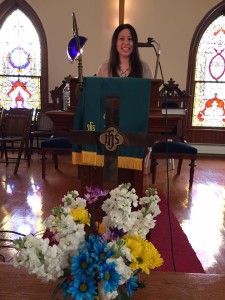 What an honor it was to be invited back to lead the service at Central Delaware Trinity Covenant!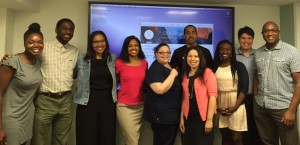 I had a blessed time meeting these Connect Group leaders from Every Nation NYC.
May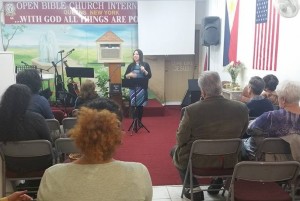 I hosted my very first Abounding Faith Live event! I'm delighted to have partnered with Queens NY AGLOW on this night of prayer, praise, and fellowship! I look forward to hosting more. Praise God!
April
March
I such a lovely time at the recent Christian Women in Media Association event!
What a blessed time I had with the ladies of WOW (Women of Wonder) and the launch of the AGLOW prayer time!
February
I'm thrilled to share the cover of my second book with you! It will be available on Amazon at the end of March. Learn more about it here.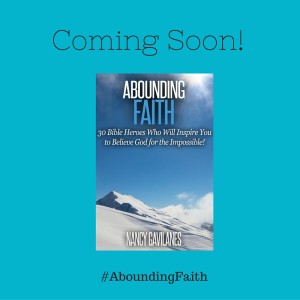 Just joined Periscope today! Here's a link to my very first Scope:

January
I'm excited to launch my *new* signature "Live Your God-Given Dreams" Life Coaching Group for women. Learn more here.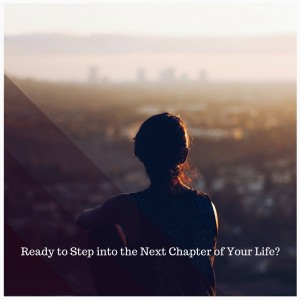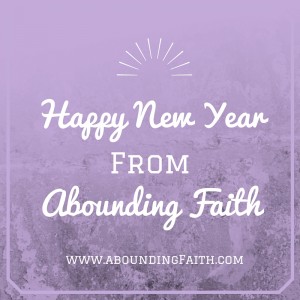 December
Had a lovely time sharing about Waiting on God Well with these ladies!
November
I launched Abounding Faith's online store! I pray the mugs, journals, greeting cards, caps, T-shirts, and other items will inspire you as you walk by faith and wait on God well!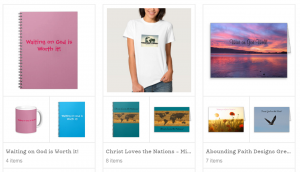 I got to celebrate Friendsgiving with the lovely ladies of the Father's Daughter's small group. I have a special place in my heart for them. The two ladies in the second shot won a free "Discover Your God-Given Passion and Purpose" coaching call with me. Looking forward to it!
October
I got to meet TD Jakes, was able to give him a copy of Waiting on God Well, and I was included on his Instagram and Twitter pages! Glory to God!
I had such a blessed time at my Waiting on God Well Book Talk and Signing! Here's a pic from the event: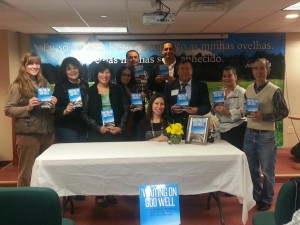 Here's a short video greeting I shot for my readers:

I had a wonderful time during Chapel with the lovely ladies of The Bowery Mission Women's Center. I'm so touched that Waiting on God Well has been added to their reading list!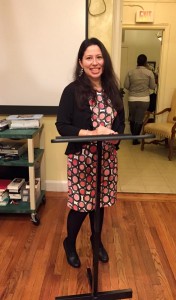 I hope you're blessed by this recent interview!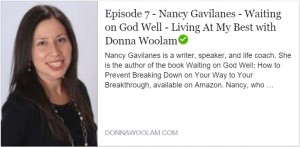 September
Had such a blessed time at the recent Hope Gathering Women's Conference and leading a Connecting session!
August
 July
What a blessing it was to serve as a counselor at Luis Palau's festival in Central Park on Saturday, July 11. It was so encouraging to hear the Gospel preached outdoors in New York City landmarks such as the Great Lawn, Radio City Music Hall, and Times Square! Here's the short greeting I shot at the festival:
June
I had a fabulous time hosting a table of lovely ladies at Luis Palau's Stories of Hope event at Chelsea Piers.
May
I just posted my 30th short, encouraging video on my YouTube Channel! Glory! Some of the videos are from my recent epic European vacation as well as my visits to the Caribbean, Peru, and Honduras. Others are shot throughout New York. I pray you are blessed by them! You can view them all here.
April
March
My book launch event was so special! It was great to celebrate with friends and family. I also got a wonderful endorsement for my book from my Pastor and was prayed for by the congregation and elders. What a blessing!
February
December
October
My special video greeting to the staff at Our Daily Bread was very well received, thank God!
This month I also got to visit my friends at a local rehab/nursing home. I got to share an encouraging word with them and my mom and I got to pray for them as well.
September 
My devotional "Moving Beyond the Fog" won Our Daily Bread's writing contest for readers and was featured on their Facebook page on Friday, September 26th. Glory to God! I'm so honored.
July
I had an Amazing time on my recent short-term missions trip. A team of 136 flooded the city of Lima, Peru with God's love!
May
Announcing – Group Life Coaching! Now you can be coached in a group setting with up to 4 other like-minded people. Learn more here: Life Coaching 

Had a blessed time encouraging the lovely folks at a rehab center in College Point, NY! I got to minister the Gospel with my Mom and we saw quite a few receive Christ, Praise God!
April
I was delighted to be a panelist on a conference call on the topic of having Confidence in Christ even during the tough times on Sunday, April 13. 
____________________________
Want to know what's happening at Abounding Faith? Sign up to get updates e-mailed to you. For a limited time, when you sign up you'll also receive a free short, encouraging message. Sign up today!